Kate Middleton cried when her wedding dress designer leaked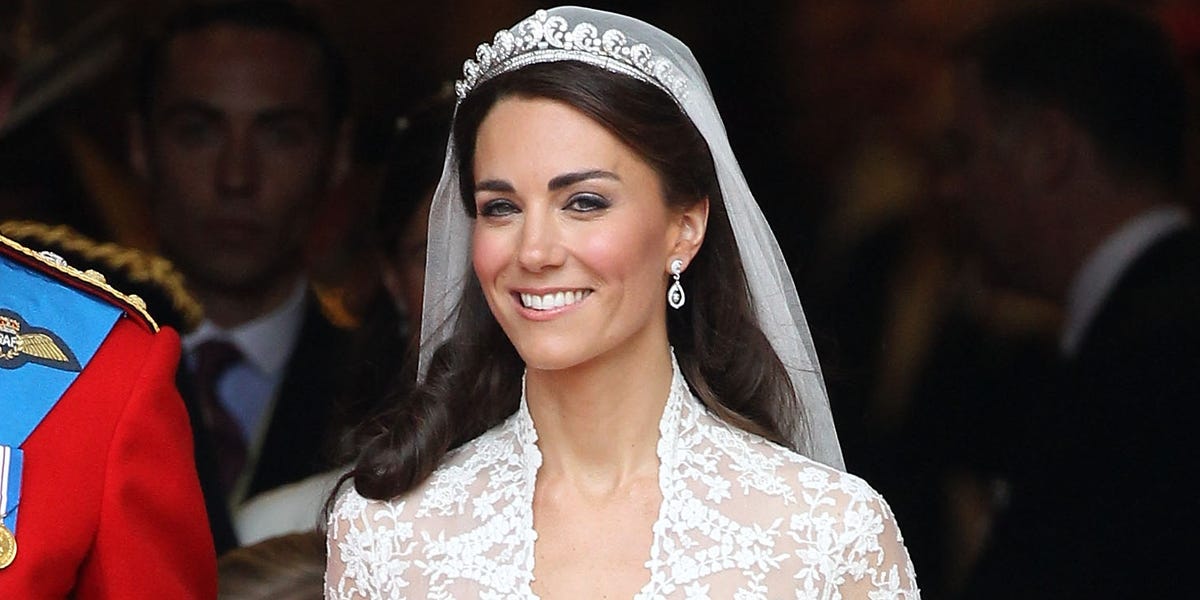 The Sarah Burton handcrafted lace of Catherine, Duchess of Cambridge (AKA Kate Middleton) for the Alexander McQueen wedding dress is undoubtedly one of the most famous dresses of all time, but the breathtaking revelation to the Westminster Abbey was nearly ruined thanks to a leak from the creator.
Even before being a Duchess, Kate chose the British brand "for the beauty of its craftsmanship and its respect for traditional manufacturing and technical construction of clothing". This was seen in the magnificent details of the dress, which had roses, daffodils, thistles and shamrocks woven into the sleeves to symbolize England, Wales, Scotland and Northern Ireland.
However, like many people planning a wedding, Kate has found that things aren't going quite well. She – naturally – wanted to keep the designer a secret so that her dress was a total surprise. Corn The Sunday opening hours managed to find out that Alexander McQueen would make the dress more than a month before the big day, and the 29-year-old was apparently upset by the leak.
In the new Channel 5 documentary Secrets of the royal seamstressesRoyal correspondent Katie Nicholl revealed: "Behind the scenes I think it caused tears at the Palace because Kate had done all she could to keep the wedding dress a secret."
Fortunately, no details of the design itself were revealed and of course, by the time the wedding took place in April 2011, she was beaming from ear to ear.
And we're still obsessed nine years later, so we'd say it's a win.
Like this article ? Subscribe to our newsletter to receive more items like this straight to your inbox.
This content is created and maintained by a third party, and imported to this page to help users provide their email addresses. You may be able to find more information about this and other similar content on piano.io