Who is Peter Pilotto? – Meet the designer of Princess Eugenie's wedding dresses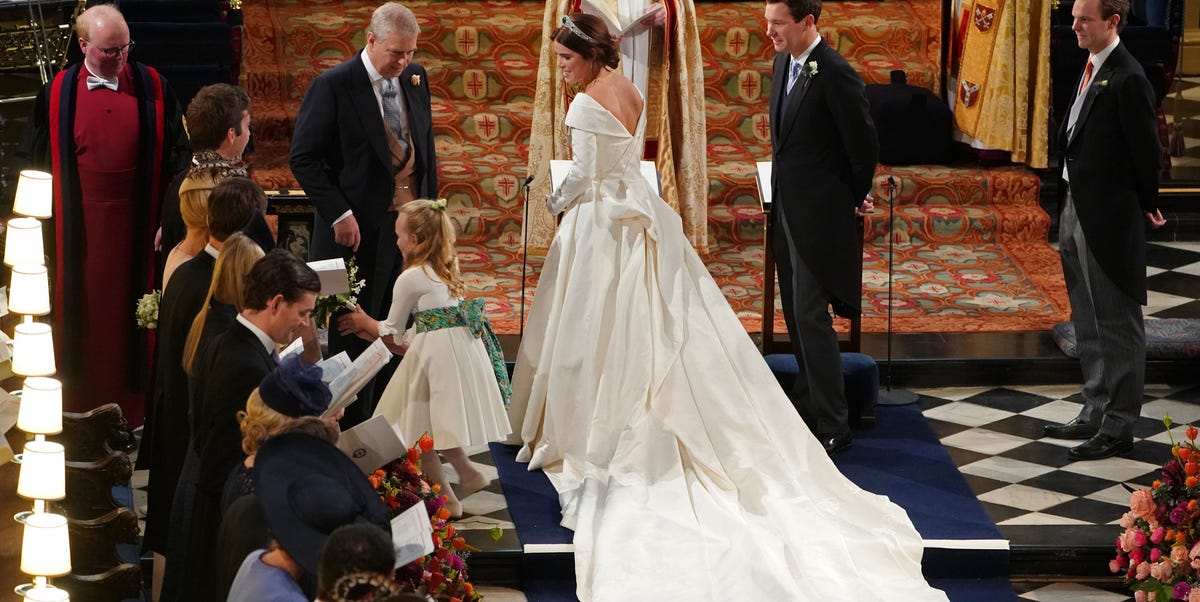 Princess Eugenie arrived at her wedding at Windsor Castle in one of the most innovative and sophisticated royal bridal designs in history – by a British designer you wouldn't expect. As speculation mounted until the wedding that Erdem, Vivienne Westwood or Stella McCartney would design Princess Eugenie's gown, the royal bride opted for a collaboration with Peter Pilotto and Christopher De Vos for her to walk down the aisle.
The two British designers founded the Peter Pilotto label in 2007. According to the Palace, "the brand is known for its innovative textile design, combined with a modern feminine silhouette". The Princess of York met the two designers as she co-hosted an event for women artists, and has been wearing the brand's designs ever since. According to Eugenie's pre-wedding remarks, her dress was made by a "UK-based design house", but like Meghan Markle, the designers are not British. Pilotto has Austrian and Italian nationality, while De Vos is Belgian and Peruvian.
According to Eugenie's official wedding fashion statement, the bride worked closely with Pilotto and De Vos on the design of her wedding dress, and "the designers have undertaken archival research on previous dresses worn. by members of the royal family and identified a silhouette ". Research, it seems, has paid off in spades.
Through Fashion business, who placed De Vos and Pilotto on their BOF 500, the brand first appeared in 2007, focusing on digital printing and color play. The label immediately caught the attention of retailers and is now sold in stores like Net-a-Porter, Dover Street Market, Saks Fifth Avenue and Liberty.
Originally founded by Peter Pilotto, De Vos joined the brand in its early days, and the two now work together from their East London studio. The designers met while studying at the Royal Academy of Fine Arts in Antwerp and received the Swarovski Emerging Talent Award in 2010.
The designers used their fabric development skills to create a custom silk jacquard for Princess Eugenie's dress, using an intricate weaving technique. According to the palace statement on the details of Eugenie's wedding dress, the fabric included subtle symbols of "Thistle for Scotland, acknowledging the couple's affection for Balmoral, a shamrock for Ireland as a nod to eye to the bride's Ferguson family, the York rose and ivy representing the couple's home. " The symbols were designed in a garland of rope-like patterns and woven in a jacquard blend of silk, cotton and viscose, then translated into a jacquard weave in the Como region of Italy.
While evening wear, grand dresses, custom wedding dresses, and royal outfits don't immediately spring to mind when you think of Peter Pilotto and Christopher De Vos, that is surely about to change.
This content is created and maintained by a third party, and uploaded to this page to help users provide their email addresses. You may be able to find more information about this and other similar content on piano.io